What Did These Black Church Traditions Mean To Our Survival?
"No white theologian has ever taken the oppression of Blacks as a point of departure for analyzing God's activity in contemporary America. Apparently white theologians see no connection between whiteness [culture] and evil or Blackness and God." Dr James Cone. But what do we see in our Blackness?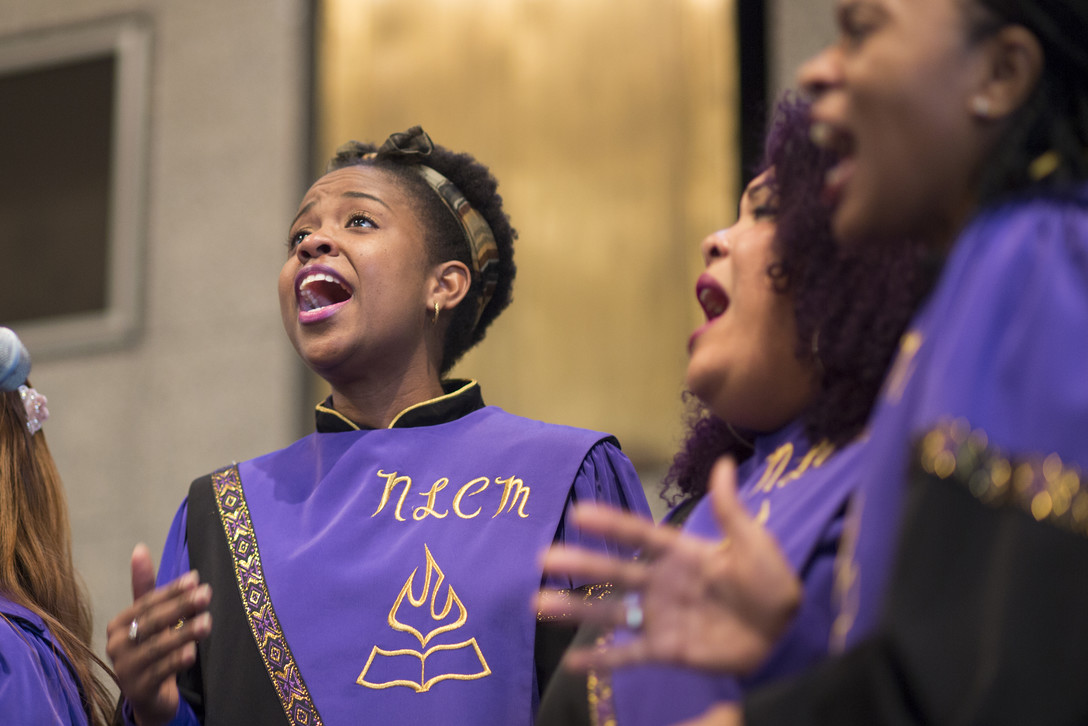 Black Christians express their faith in and worship God in a number of deeply-held traditions.
From the outside looking in, it's easy to misunderstand the place of tradition within the contemporary struggle for liberation. And yet, there is value to be found.
The tradition of wearing your "Sunday's best" is when churchgoers adorn their heads with glorious hats, their bodies with starched up dresses or suits, and their soles with shined shoes.
Call it extravagant, but this tradition reinforces a positive self-image and is an outward expression of an inner pride in one's identity.
We love an up-tempo, jubilant Gospel hit, but let's not forget how Negro spiritual lyrics, like those within "Follow The Drinking Gourd," embedded coded instructions to follow star patterns to freedom.
The cathartic shouting, clapping, stomping, and singing accompanies lyrics stressing the need to love, hope, and persevere when life gets hard.
Our most progressive movements for equality were strengthened by Black churches that organized mass meetings, protest rallies, health fairs, voter registration drives, and carpools to the polls.
It continues to serve as an outlet for political concerns as well as a sanctuary from the weight of racial oppression.
It may not be perfect, but the church is a significant source of strength, wisdom, and belonging for our people. How does your relationship with God free you from the strife and oppression in this world?
We have a quick favor to ask...
We hope you're enjoying PushBlack Spirit! Spreading the truth about Black spiritual practices and history is just as important to you as it is to us.
And as a small non-profit, we need your support to keep spreading these important stories.
With as little as $5 a month, you will support our tech and writing costs, so we can reach even more people like you. It only takes a minue, so will you please donate now?