Was It Right To Forgive White People In These Cases?
"Humanity is never so beautiful as when praying for forgiveness, or else forgiving another." – Jean Paul Richter. Whenever white terrorists attack us, we're urged to forgive them. But there's a complex history at work here. Is forgiveness really the right thing to do?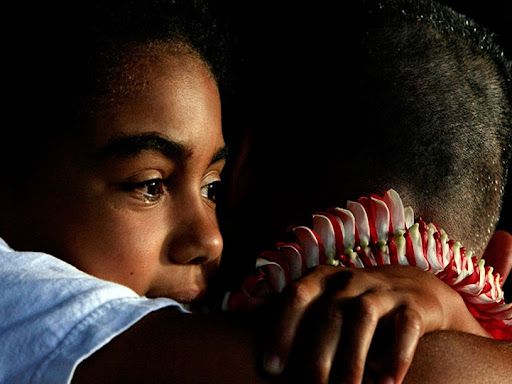 Forgiving white people for their savagery against us is a deep-rooted and complex act. During enslavement, white people incorrectly used scriptures from the Bible to justify white hatred and to teach us the virtues of forgiveness.

Recently, some high-profile examples have us wondering if it's the right move.

In 2015, Dylann Roof massacred Black people during a prayer meeting in Charleston, South Carolina after participating in the service.  At his sentencing, one of the survivors of the terrorist attack publicly forgave Roof.
In 2018, Botham Jean was shot by off-duty cop Amber Guyger while minding his business in his own home. His brother not only forgave Guyger, but also hugged her as she wept during her sentencing.
Monica Barnett, cousin to Pearl Young, one of the victims of the recent Buffalo, NY racist mass shooting, argued via MSNBC that Young would have forgiven the shooter.

A Buffalo churchgoer also argued on CNN that "the Bible says to forgive."

Did they make the right decision? We can't judge anyone's choice to forgive – but we know this. Forgiveness does not erase the oppression and violence of white supremacy. But it can be a personal choice used to avoid becoming monsters like those who hurt us.

Whether we forgive or not, demanding accountability – and working to prevent the next tragedy – is always the right decision.
We have a quick favor to ask...
We hope you're enjoying PushBlack Spirit! Spreading the truth about Black spiritual practices and history is just as important to you as it is to us.
And as a small non-profit, we need your support to keep spreading these important stories.
With as little as $5 a month, you will support our tech and writing costs, so we can reach even more people like you. It only takes a minue, so will you please donate now?