To Get Free We Must Believe We're Worthy Of Freedom
In order to get free we must feel free. We must believe we're worthy of liberation. We must be able to look in the mirror and say, "I love you. You are free. We are worthy of freedom."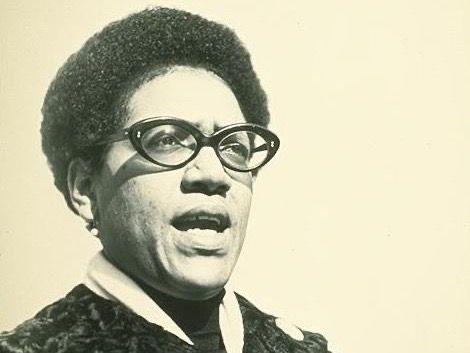 "Where the Spirit of the Lord is, there is freedom." - 2 Corinthians 3:17.
Freedom starts from within.
To be free you have to believe that you're worthy of freedom. We're all here because somewhere down the line we had ancestors who believed in their freedom so fiercely that it broke their chains.
This could have been enslaved ancestors who risked it all to escape, or ancestors who refused to labor under the demands of exploitation, or who hustled to build Black Wall Street or their own businesses.
Audre Lorde wrote, "The Black mother within each of us - the poet - whispers in our dreams: I feel, therefore I can be free."
Freedom is when we feel a deep sense of love and respect for ourselves, and we no longer internalize abuse from anti-Black systems of power.
It requires courage to believe in ourselves, especially when no one else does.
Every freedom fighter has battled something to obtain their freedom. What's blocking you from feeling free? Time to step into the arena.
Freedom is realizing that when we love and believe in ourselves, we step into our power. Once our figurative chains are released there isn't anything we can't accomplish.
Freedom is knowing in our spirits that we are capable of liberation and beyond.  
We have a quick favor to ask...
We hope you're enjoying PushBlack Spirit! Spreading the truth about Black spiritual practices and history is just as important to you as it is to us.
And as a small non-profit, we need your support to keep spreading these important stories.
With as little as $5 a month, you will support our tech and writing costs, so we can reach even more people like you. It only takes a minue, so will you please donate now?