This Scripture Shares An Important Lesson On Parenting
Raising Black children takes a specific kind of love. Black parents, you are truly superheroes who deserve all the praise. God has gifted you with this divine task. You are raising the next generation of freedom fighters.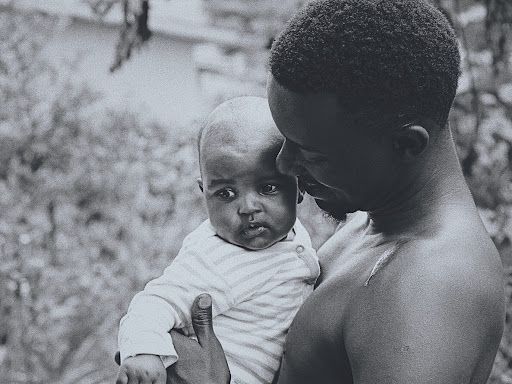 "Train up a child in the way he should go; even when he is old he will not depart from it." - Proverbs 22:6.
Raising Black children takes courage, love, community, and a strong spirit. To create Black liberated futures, we must be intentional in how we raise our children.
First, we must model Black love for them. The adage that "it takes a village," means we must surround our children with a community that affirms them with love, patience, open-mindedness, and safe spaces to be vulnerable as they develop their own Black identities.
We must also teach children real history and cultural knowledge. Understanding the struggle, resistance, and victories our ancestors went through is essential for developing Black pride.
Black pride is synonymous with Black love. Black children need both for developing spiritual soul-power.
Encourage your children to have their own opinions, inclusive of values reflective of Black liberation efforts.
We can't decide what changes they will make in this world, but it's our responsibility to provide them with the tools to become agents of change.
Toni Cade Bambara once wrote, "The role of the artist is to make the revolution irresistible."
This is true of Black parenting as well. Raising Black children, no matter your role in the child's life is a privilege God has tasked us with. Black liberated futures start in our villages.
We have a quick favor to ask...
We hope you're enjoying PushBlack Spirit! Spreading the truth about Black spiritual practices and history is just as important to you as it is to us.
And as a small non-profit, we need your support to keep spreading these important stories.
With as little as $5 a month, you will support our tech and writing costs, so we can reach even more people like you. It only takes a minue, so will you please donate now?