This Popular Folktale Shares A Sharp Reminder On Boundary Setting
Long ago there was a monkey who lived in a tree overlooking the ocean. Every day Monkey looked at the sparkling waves and wished she could swim in them. One day Shark heard Monkey making her daily wish. He flashed his sharp teeth at her and invited her in for a swim.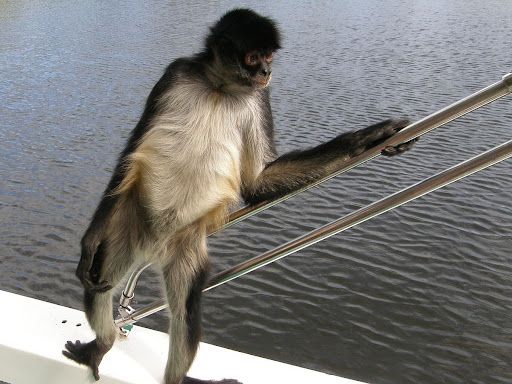 Monkey jumped gleefully onto Shark's back and they swam all day. It wasn't until later that Monkey noticed how far they'd strayed from shore.
It was then Shark disclosed his grandfather was sick and the only cure was to eat a monkey's heart.
Fear coursing through her, Monkey knew she needed to play it cool. She told Shark she'd love to help but unfortunately she'd left her heart in her home tree.
Shark swam to shore so Monkey could retrieve her heart. From her tree she told Shark she wished him well but they wouldn't be spending time together anymore.
The next day she chopped down her tree and built a boat. As Monkey sailed over sparkling waters she passed Shark. She waved but kept it moving.
This Zanzibarian folktale reminds us it's our responsibility to set boundaries with people when Spirit tells us they aren't meant to be part of our journey anymore.
However, we must also not fall into the toxic trap of "cancel culture." Cancel culture is rooted in anti-Blackness because it treats people as if they are disposable or criminal.
How can we set boundaries with someone who has caused harm, or who we've outgrown, without criminalizing them in the process
Like Monkey, we can practice forgiveness from afar while still honoring our boundaries.
We have a quick favor to ask...
We hope you're enjoying PushBlack Spirit! Spreading the truth about Black spiritual practices and history is just as important to you as it is to us.
And as a small non-profit, we need your support to keep spreading these important stories.
With as little as $5 a month, you will support our tech and writing costs, so we can reach even more people like you. It only takes a minue, so will you please donate now?