This Mythical Creature Reminds Us To Keep Our Spiritual Tools Ready
We all have 'boo hags,' unkind spirits, that drain us in our lives. This mythical creature can teach us all a thing or two about protecting ourselves from life-sucking energy.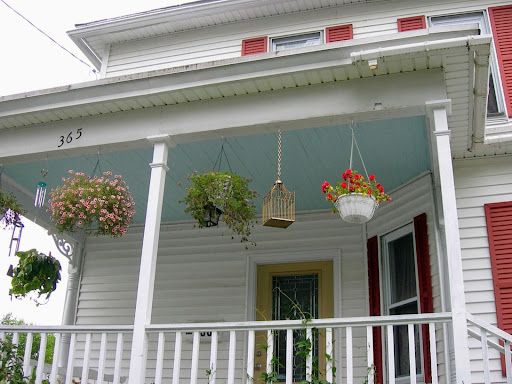 With exposed red and raw flesh and glowing eyes, she slithers under the crack of the window like a thief in the night and into the bed of her victim. The 'boo hag' rides the sleepings' back, sucking all of the breath from their body.
Once inflated with air, the fleshy spirit slips into the sleeping body and doesn't leave until the morning. When the attacked awakes, they feel drained, as if they didn't get an ounce of sleep.
In Gullah Geechee culture, boo hags come from the spirit of a deceased person who lived wickedly on Earth. During the day, they wear the skin of people we know and love before removing it at night to steal life energy from folks.  
Porches, windowsills, shutters, and doorways in the Lowcountry are painted in 'haint blue,' a hue known to keep evil spirits away. Sprinkling salt by the door acts as a repellent, and straw brooms, too.
The boo hag will stop to count the bristles, which will likely take all night, and if they aren't back into their skin before sunrise, they die.
Some of us encounter boo-hags in our everyday lives, especially in the form of anti-Blackness. We must have self-care tools and rituals to keep anything trying to come for our spirits at bay.
We have a quick favor to ask...
We hope you're enjoying PushBlack Spirit! Spreading the truth about Black spiritual practices and history is just as important to you as it is to us.
And as a small non-profit, we need your support to keep spreading these important stories.
With as little as $5 a month, you will support our tech and writing costs, so we can reach even more people like you. It only takes a minue, so will you please donate now?