This is Why the Black Church Was So Dangerous
"The Bible tells us there is a season for all things under Heaven. As we watch the events around us, know one thing – this is the season to unite." Let's take inspiration from how the AME church thrived in its unity season.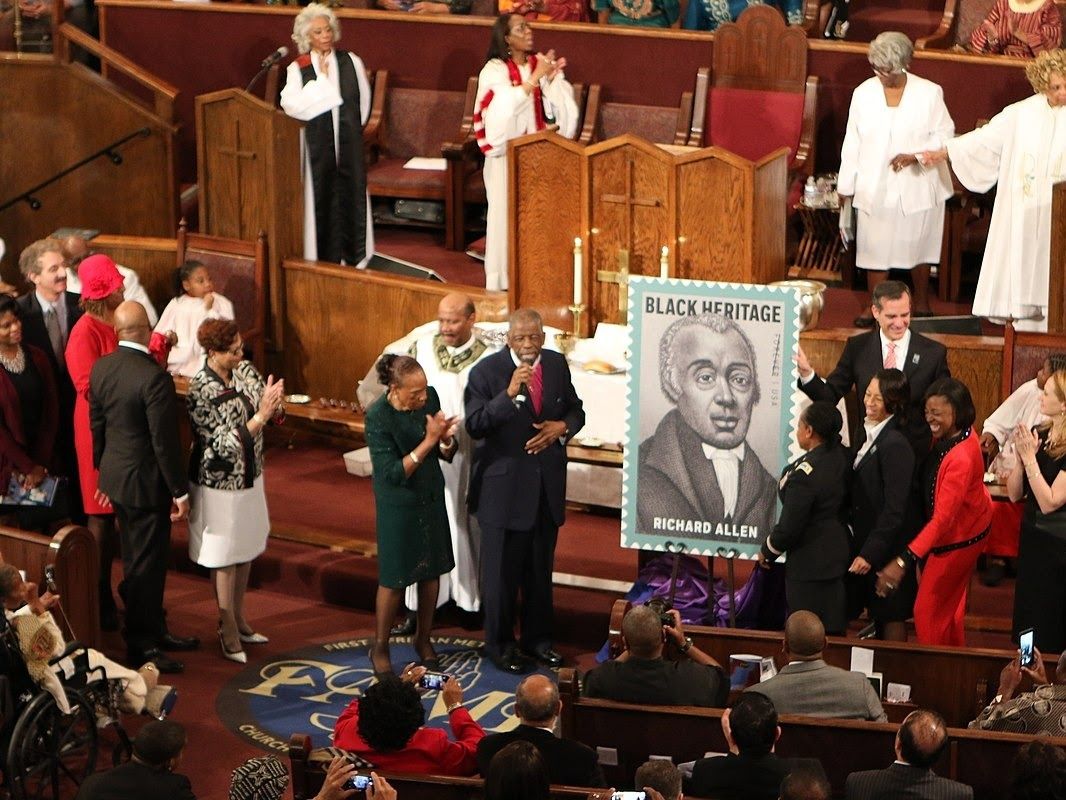 Richard Allen, a formerly enslaved man who bought his own freedom, was the founder of the first African Methodist Episcopal (AME) Church.
After moving to Philadelphia, he became a licensed minister at St. George's Methodist Church in 1786. With anti-slavery a core value in Methodism, Allen quickly drew a large Black congregation to the white church – but this angered white members. What would he do?
White preachers, who also were Allen's supervisors, treated their Black members as second-rate, forcing them to segregate from white patrons.
Fed up with this racial discrimination, Allen wanted to leave so he could start a church for Black people by Black people. But the white ministers wouldn't let him go so easily.
To combat their control, he and colleague Absalom Jones founded the Free African Society (FAS), a non-denominational mutual aid group that helped newly freed Blacks become self-sustaining leaders within the larger Black community.
As the number of Black members increased, the white ministry held less control over Allen and his following.
From FAS, Allen formed the first AME Church in 1794, rooted in Black activism and progression. The first Black Christian denomination, today the church has grown to an estimated 2.5 million members around the world, forming a united, global community.
Even if you are not an AME member, you are a part of the collective Black family, pushing towards Black equality through your activism. No matter how big or small, what does your activism look like?
We have a quick favor to ask...
We hope you're enjoying PushBlack Spirit! Spreading the truth about Black spiritual practices and history is just as important to you as it is to us.
And as a small non-profit, we need your support to keep spreading these important stories.
With as little as $5 a month, you will support our tech and writing costs, so we can reach even more people like you. It only takes a minue, so will you please donate now?