This Ancient Symbol Reminds Us Of Our Sacred Connection to the Earth
Our lives are connected to the Earth. You being on this planet truly makes it a better place, and it's time we realize just how powerful our relationship to the Earth is.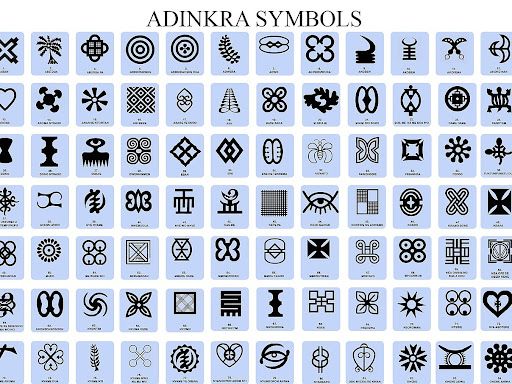 Asase Ye Duru is an Adinkra symbol from the Akan people of Ghana. And this symbol has an underlying piece of wisdom attached to it.
Asase Ye Duru means "the earth has no weight" meaning the importance of Earth can't be measured. The symbol pays homage to all Earth does for us.
But the symbol is also a warning, reminding us that any harm we cause Earth disrupts the natural order of things and comes with consequences. Climate change, which means weather patterns and temperatures shift over time, has already begun.
Black communities are disproportionately impacted by climate change. Our communities are more likely to flood, have high levels of air pollution, or be affected by dangerous heatwaves.
The negative effect climate change could have over our communities and health is so powerful that 86% of Black doctors believe they need to be discussing impacts of it with Black patients.
But we can improve climate change's effect. We must protect Earth by leaning more into our ancestral ways of living.
The Akan proverb "Tumi nyina ne asase, [means] 'All power emanates from the earth." But we have power, too. What are three things you can do to honor Asase Ye Duru's wisdom?  

We have a quick favor to ask...
We hope you're enjoying PushBlack Spirit! Spreading the truth about Black spiritual practices and history is just as important to you as it is to us.
And as a small non-profit, we need your support to keep spreading these important stories.
With as little as $5 a month, you will support our tech and writing costs, so we can reach even more people like you. It only takes a minue, so will you please donate now?