This Ancient Practice Breathes Life Anew Into Those Who Practice It
"When you pass through the waters, I will be with you; and when you pass through the rivers, they will not sweep over you." - Isaiah 43:2. Water is powerful. It cleanses our bodies, but what about our souls?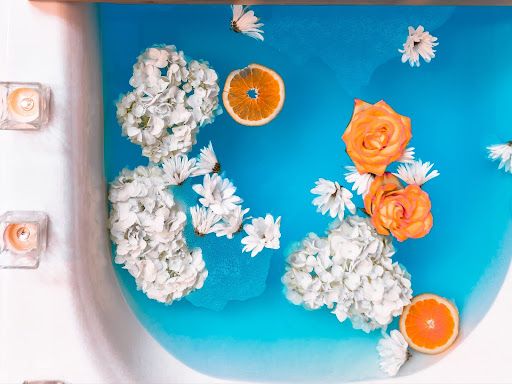 Water's ability to surround and comfort, to cleanse and renew, has been revered by our ancestors for millennia. Before the evils of colonization, there was reverence and a spiritual connection to water.
Many African cultures and traditions used water as more than just a tool of physical cleansing. These traditions survived the arduous Trans-Atlantic slave trade. They were born anew and woven into the fabric of African descendant religions like Hoodoo and Black Abrahamic practices.
Spiritual bathing comes in many forms. Still, in its essence, a spiritual bath includes submerging one's body in water with intention. The intention behind immersing oneself in water can be anything from clarity of mind to healing trauma.
There is beauty in the freedom of water. There is no right or wrong way to partake. Additives such as flower petals, milk and or honey, or essential oils are at the discretion of the one seeking cleansing.
Our ancestors and elders knew that water held power to purify our spirits and heal our souls. Spiritual cleansing acts as a conduit to that healing. Assessing one's spiritual needs and journey is an act of radical self-care and spiritual growth.
We have a quick favor to ask...
We hope you're enjoying PushBlack Spirit! Spreading the truth about Black spiritual practices and history is just as important to you as it is to us.
And as a small non-profit, we need your support to keep spreading these important stories.
With as little as $5 a month, you will support our tech and writing costs, so we can reach even more people like you. It only takes a minue, so will you please donate now?