They Fought Back Using Storytelling And Faith To Resist Their Oppressors
"Storytellers are a threat." - Chinua Achebe. Much of our history, including our faith practices, have been preserved through storytelling. But these stories are more than pretty words, they provide our people with strategies to overcome our oppressors as we fight for liberation!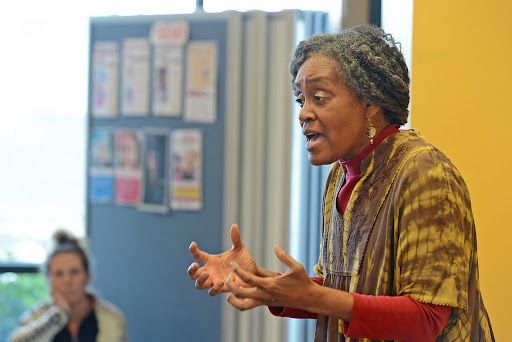 Storytelling has always been important within Black culture. But for enslaved and colonized Africans, storytelling became a mode of survival, resistance, and worship.
Trickster stories were popular, with characters like Brer Rabbit and Anansi the Spider "playing dumb" to outsmart their oppressors – teaching our ancestors to do the same.
Some enslaved Africans tricked their enslavers to believe they'd converted to Christianity. In reality they continued practicing their traditional religions, blending these with Christian customs to make their worship "believable."
Others genuinely converted to Christianity, but had tactics to make it their own.
Enslaved African Christians realized church sermons stating "serve your masters" weren't statements from God! When they could, they attended church to learn bible stories and hymns – and then held their own services while their enslavers slept.
Eventually, American enslavers FEARED religion had empowered enslaved Christians, believing they would use religion to justify their emancipation. In 1667, American enslavers even passed laws "declaring that [Christian] conversion did not change the status of a person from slave to free."
While trickster stories can seem silly, a closer look shows powerful strategies for resistance used to preserve African history, culture, and spirituality throughout generations of Black people being displaced by enslavement and colonization.
What stories were you told growing up? Do any have a deeper meaning or life lesson?
We have a quick favor to ask...
We hope you're enjoying PushBlack Spirit! Spreading the truth about Black spiritual practices and history is just as important to you as it is to us.
And as a small non-profit, we need your support to keep spreading these important stories.
With as little as $5 a month, you will support our tech and writing costs, so we can reach even more people like you. It only takes a minue, so will you please donate now?