These 4 Orishas Offer Powerful Spiritual Lessons On Healing
Do you hear them calling to you? They're trying to reach you. To guide you. To help you clear a path forward. These 4 Orisha offer powerful protection to those going through their healing journey. What spiritual protection do you need?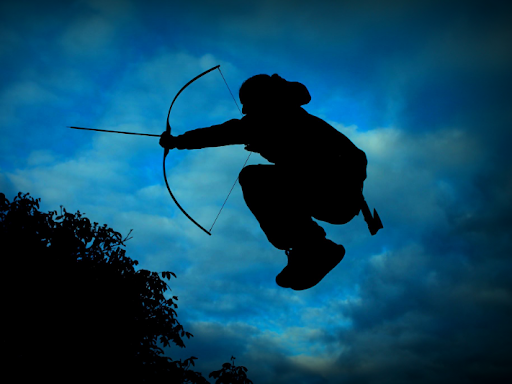 #1: Ochosi
Known for being hunter, protector, and using his arrows to send us spiritual messages, Ochosi is the Orisha of justice. He's most concerned with protecting us from the evils of the legal system and police.
Abolishing the police is a serious matter of justice, safety, and spiritual warfare for our people. What guidance do we need from Ochosi to see this fight through?
#2: Aganyu
Aganyu is the Orisha of travel and volcanoes. His fiery temper can cause health issues while traveling, but he'll keep these at bay if you pay him respect.
We travel any time we move from one place to another. What rituals can you do to protect yourself while traveling?
#3: Babalu-Aye
Babalu-Aye is the Orisha of the sick, disabled, and poor. He guides spirits of the terminally ill to the graveyard, introducing them to Yewá and Oyá, who assist spirits transitioning to the spirit realm.
Babalu-Aye reminds us we never know what someone's going through. Who in your circle needs checking-in on?
#4: Ogun
Orisha of metal, Ogun makes machetes all day. Both creator and destroyer, he stays ready for a fight or spiritual clearings.
Orisha's call upon him whenever they need a path cleared. Has anything been blocking your path lately?
We all deserve safety. Safety in our bodies. Safety in the world. Safety in our spirits.
Which Orisha will you call upon for protective guidance?
We have a quick favor to ask...
We hope you're enjoying PushBlack Spirit! Spreading the truth about Black spiritual practices and history is just as important to you as it is to us.
And as a small non-profit, we need your support to keep spreading these important stories.
With as little as $5 a month, you will support our tech and writing costs, so we can reach even more people like you. It only takes a minue, so will you please donate now?