The Superb, And Overlooked, Spiritual Power Of Darkness
The other side of "there's light at the end of the tunnel" IS the tunnel. The dark tunnel is metaphoric of our spiritual journey, and that's only "depressing" if we think darkness is bad. And that's actually anti-Black.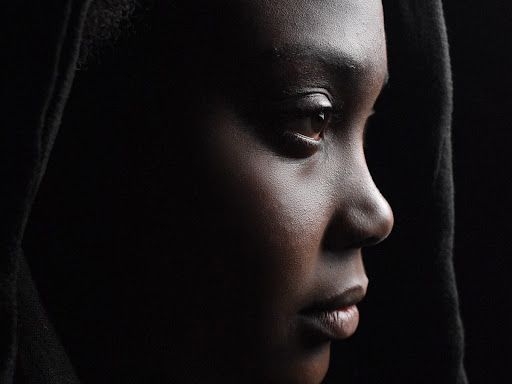 Colorism privileges light-skin while discriminating against dark-skin. Colorism was worked into spiritual ideologies that resulted in painting Jesus white and darkness as "bad."
The reality is, darkness is superbly spiritual.
Usually, we find ourselves "in the dark" when spirit shows up for us. Darkness invites us to slow down, reflect, cry, and pray. Some of the most intimate things we do involve darkness.
In her book, Their Eyes Were Watching God, famed novelist Zora Neale Hurston wrote:
"It is so easy to be hopeful in the daytime when you can see the things you wish on. But it was night, it stayed night . . . They sat in company with the others in other shanties, their eyes straining against cruel walls and their souls asking if He meant to measure their puny might against His. They seemed to be staring at the dark, but their eyes were watching God."
Hurston understood that existing in darkness is when we truly know ourselves. That becomes less scary when we stop seeing darkness as a bad thing.
We have to sit with darkness to get closer to God.
Anytime we're feeling disconnected from spirit, white supremacy tells us to "keep busy."
In reality sometimes "sitting in the dark," rest and intentional isolation, are important for our spiritual growth.
We have a quick favor to ask...
We hope you're enjoying PushBlack Spirit! Spreading the truth about Black spiritual practices and history is just as important to you as it is to us.
And as a small non-profit, we need your support to keep spreading these important stories.
With as little as $5 a month, you will support our tech and writing costs, so we can reach even more people like you. It only takes a minue, so will you please donate now?