The Key Difference Between Your Purpose And God's Purpose For You
Have you been asking God for signs about your purpose? It's likely you already have the tools. Instead you might need to re-familiarize yourself with your toolkit. It's important you understand the tools God has gifted you because they reveal God's purpose for you.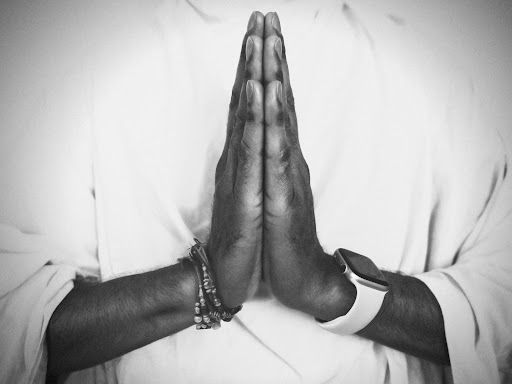 "I know that you can do all things; no purpose of yours can be thwarted." - Job 42:2.
We are all born for a purpose. As we grow older, anti-Blackness guilts us for not having our purpose figured out.This pressure can cause us to blindly chase a purpose and only to discover years later that we weren't passionate about it.
This is the difference between choosing and receiving our purpose.
God created us with intention and just like we must surrender to God, we must surrender to God's purpose.
This begins when we shift our mindset from "What is my purpose?" to "What is God's purpose for me?"
God's purpose for each of us is rooted in liberation. God wants us to know, build, and embody freedom.
God bestowed each of us with unique gifts and we must look at our gifts like divine tools.
Famed Audre Lorde once wrote, "The master's tools will never dismantle the master's house." We can't use the same tools – hatred, oppression, greed, capitalism – to create liberated futures.
If you're wondering about your purpose, likely it lives within the tools God gifted you.
We've already got the tools to locate purpose. Now we must have the humility to ask, "God, what is your purpose for me?"
Surrender to listening.
We have a quick favor to ask...
We hope you're enjoying PushBlack Spirit! Spreading the truth about Black spiritual practices and history is just as important to you as it is to us.
And as a small non-profit, we need your support to keep spreading these important stories.
With as little as $5 a month, you will support our tech and writing costs, so we can reach even more people like you. It only takes a minue, so will you please donate now?