The Incredible Healing Benefits Of Wellness Writing
Each day allows us another opportunity to care for ourselves better than the day before. We all know pouring into others from an empty cup doesn't work. Journaling is a powerful way to show yourself some love.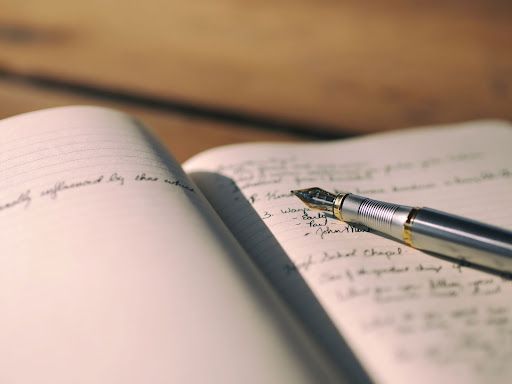 Staring at a blank page can be daunting, but the healing powers of journaling make it worth trying. If you have reservations about your writing skills, acknowledge them with love, give yourself grace, and set them aside.
Wellness writing isn't about perfection. It's about cultivating a safe space to process emotions and reframe thinking.
One of the benefits of journaling is it allows you to practice mindfulness, the state of being completely present in a given moment. This practice can help lessen feelings of depression and anxiety, reduce stress, overcome fears, and reach goals.
Find a quiet and comfortable space, set a timer for 5 to 10 minutes, and write whatever comes to mind. There can be lists, doodling, and misspellings, too. Try to avoid self-editing. This is your safe space.
With so much happening daily, life can get overwhelming. The more you journal about life's experiences, the more you'll notice the patterns contributing to your emotional health.
If any self-doubt creeps in, reflect on these famous words from Audre Lorde: "Caring for myself is not self-indulgence, it is self-preservation, and that is an act of political warfare."
We know that community is at the heart of liberation, but to show up for anyone else, we must show up for ourselves first. Here are some journal prompts to help you get started.
You got this.
We have a quick favor to ask...
We hope you're enjoying PushBlack Spirit! Spreading the truth about Black spiritual practices and history is just as important to you as it is to us.
And as a small non-profit, we need your support to keep spreading these important stories.
With as little as $5 a month, you will support our tech and writing costs, so we can reach even more people like you. It only takes a minue, so will you please donate now?