The Hidden Ancestral Messages In Ironwork Fences
We all know these iron fences when we see them, but little do we know they're holding hidden ancestral messages in plain sight.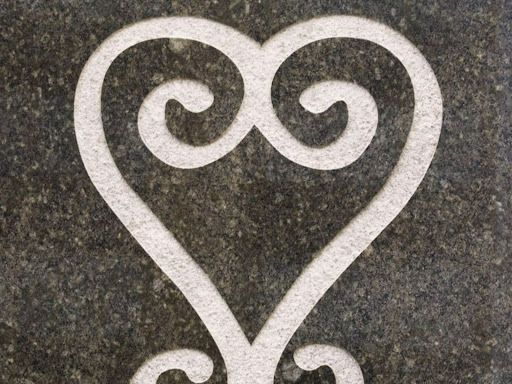 We've all seen the intricate designs of iron fences and doors, but they're much more than pretty designs. They're actually ancestral messages of hope. What do they mean?
Enslaved people working as blacksmiths in New Orleans and other cities were tasked with building iron fences, so they used them to tell stories and infuse their identities within the work. Although there are many designs, there's one particular symbol we should all know.
Adinkra symbols come from the Akan people of West African countries like Ghana and represent symbolic life proverbs. They are usually printed on clothing or artwork like pottery.
Sankofa means to return and get it, but sometimes it is interpreted as "It is not wrong to go back for that which you have forgotten." One of the most popular Adinkra symbols, Sankofa encourages us to look to past wisdom to understand the present because our futures depend on it.
The ironwork still exists right in our faces, and unlike some of our history we can touch it.  Our ancestors left these encouraging messages behind in Black communities across the diaspora, and there's power in that which we should embrace.
We've been fighting tirelessly for freedom in countries never meant for us for centuries. Taking heed to the ancestral messages intentionally left behind for us is a necessary part of our resilience.
No matter where we are, there's always a reason to reach back and learn from those who came before us. All we need to do is look around us.
We have a quick favor to ask...
We hope you're enjoying PushBlack Spirit! Spreading the truth about Black spiritual practices and history is just as important to you as it is to us.
And as a small non-profit, we need your support to keep spreading these important stories.
With as little as $5 a month, you will support our tech and writing costs, so we can reach even more people like you. It only takes a minue, so will you please donate now?