The Ancestral Herbalism That Helped Her Save Her People
There is something powerful in our Blackness, even if those around us don't see it. This woman's story reminds us that our roots can lead us toward healing and liberation today and into the future. We are infinite.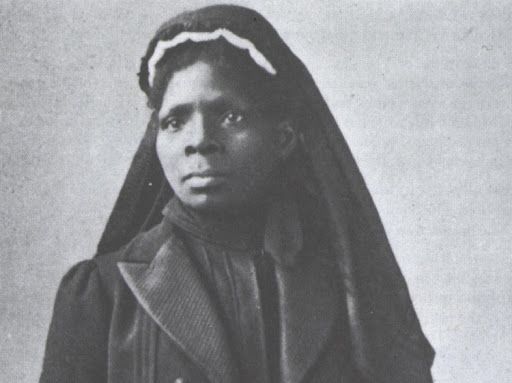 Susie King Taylor came a long way from being enslaved in the Georgia Sea Islands. She knew what it was like to learn how to read and write in the secret of the night. And what it was like to be smuggled onto a boat escaping the plantation at merely fourteen years old.
She experienced it all but never lost sight of her special gift.
Taylor was a nurturer. She used every skill she had to heal our people of the ravages of  anti-Blackness. Taylor educated hundreds of formerly enslaved people and eventually became a Civil War nurse.
When a smallpox outbreak ravaged the regiment, it didn't faze Taylor. She always kept her grandma Dolly's medicinal knowledge in tow. When the disease ravaged our people, she literally turned to her roots. She brewed a tea from the root bark of the sassafras tree. The tea stopped the spread of smallpox and brought healing to those suffering.
From midwifery to herbalism, Black traditional medicine is sacred, serving and saving our people for generations and through turbulent times. When we lean into ancestral ways of being and doing, we honor our history. We water our roots.
Despite Taylor's success, she never abandoned who she was. There's an undeniable power in tapping into our Blackness. How can you tap into your past for inspiration?
We have a quick favor to ask...
We hope you're enjoying PushBlack Spirit! Spreading the truth about Black spiritual practices and history is just as important to you as it is to us.
And as a small non-profit, we need your support to keep spreading these important stories.
With as little as $5 a month, you will support our tech and writing costs, so we can reach even more people like you. It only takes a minue, so will you please donate now?