Spirit Believes In Your Divine Purpose. Do You Hear The Call?
God believes in you and created you for a divine purpose. God made you for a reason, and He will provide you with the tools and lessons needed to complete your spiritual mission. All you have to do is keep listening for His call, just like the legend of Gang-Gang Sarah.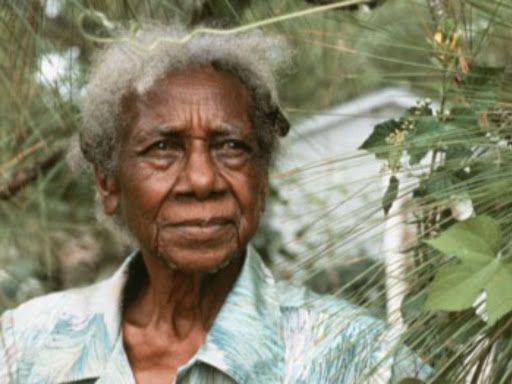 Gang-Gang Sarah watched her people being forced onto strange ships. As the ships sailed away, Sarah launched herself from the cliffs she'd been watching from.
And she flew after them.
Sarah flew from West Africa to Tobago. This wasn't her first time flying, but this was the longest journey she'd ever made. She rested, and ancestors spoke to her in her dreams.
When she awoke, she understood why she was drawn to this strange land. She was meant to care for the enslaved Africans she encountered.
Sarah herself became enslaved, but in her spirit she was free. Working as a midwife and healer, she quickly built a community. She fell in love, married, and witnessed her community experience emancipation.
Having completed her mission, Sarah longed for home. She climbed a tall tree and jumped, arms outstretched in preparation for flight.
But she fell instead. She was killed instantly. Sarah's powers had left her. Some say it's because she consumed salt during her time in Tobago.
Gang Gang Sarah heeded the call to help when her community needed her. So even though she lost her supernatural abilities, she proved that our greatest impact is in using our gifts to help each other.
By responding to Spirit's call, Gang Gang Sarah affirmed that she was ready to accept her purpose. How will you respond? Our community needs you.
We have a quick favor to ask...
We hope you're enjoying PushBlack Spirit! Spreading the truth about Black spiritual practices and history is just as important to you as it is to us.
And as a small non-profit, we need your support to keep spreading these important stories.
With as little as $5 a month, you will support our tech and writing costs, so we can reach even more people like you. It only takes a minue, so will you please donate now?