Sick Of Racist White Theology, He Promoted The Truth
Black liberation theology recognizes our agency as a people and our birthright of Divine love. Galatians 5:13: "You, my brothers and sisters, were called to be free. But do not use your freedom to indulge the flesh; rather, serve one another humbly in love."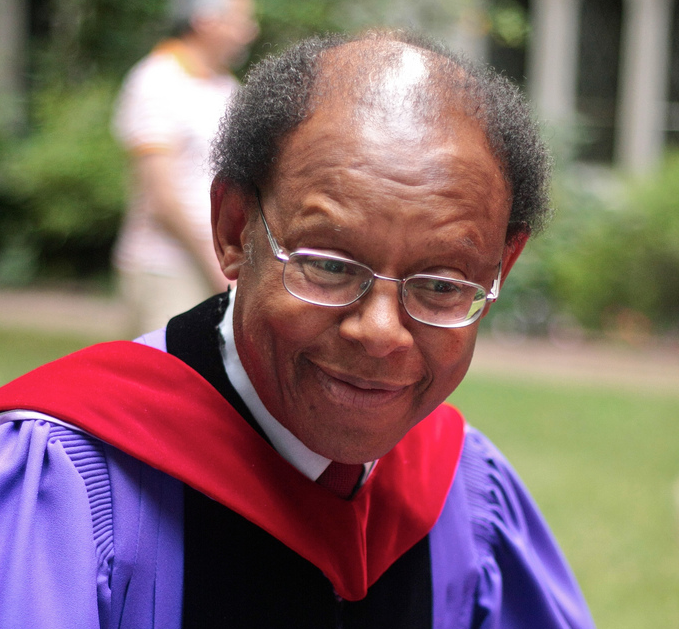 Known as the father of Black liberation theology, James H. Cone heavily scrutinized the white church since he believed it capitalized on the dehumanization of Black people and promoted white supremacy.  However, the scriptures tell us differently.
Cone received backlash from the theology community because he taught that God identified with the oppressed, and, according to scripture, saved those who suffered.
He recognized the oppression of Black folks and made the connection - God must be Black!
Although Cone recently passed away, his legacy of adamantly critiquing religion is a testament to how the Word can be used to oppress us or unite us.
As you go about your day today, take comfort in knowing you are ordained by God to be free. How can you show gratitude for your freedom through love today?
We have a quick favor to ask...
We hope you're enjoying PushBlack Spirit! Spreading the truth about Black spiritual practices and history is just as important to you as it is to us.
And as a small non-profit, we need your support to keep spreading these important stories.
With as little as $5 a month, you will support our tech and writing costs, so we can reach even more people like you. It only takes a minue, so will you please donate now?