Sick Of Anti-Black Spiritual Spaces, He Designed An App Just For Us!
He was struggling. Like many of us, he felt isolated and was looking to deepen his relationship with spirit. He looked into meditation apps but kept running into one major wall: whiteness.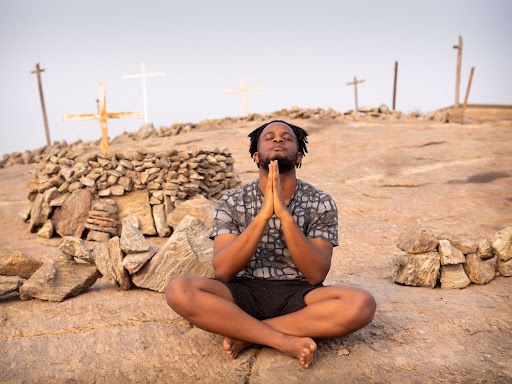 After intensive research Julio Rivera realized there weren't any meditation apps dedicated to Black spiritual wellness. Feeling isolated he turned to spirit — and spirit spoke to him!
Utilizing his background in software engineering Rivera designed the Liberate Meditation App.
Liberate works to empower Black and People of Color communities on their journey to finding spiritual wellness, specifically centering Blackness throughout the platform. The app's content is a mix of meditations, conversations, and testimonies led by Black and POC practitioners.
With 260 topics ranging from microaggressions, ancestors, and self-worth, the app has something for everyone.
Anyone with an Apple or Android phone can download the app for a free trial and then make $9.99 monthly payments. Liberate's attempts for affordability is HUGE, especially since white-centered spiritual apps are often capitalist traps.
Reflecting on Liberate, Rivera shared:  "I want folks of color all over the world to know that they are not alone."
Author Jacquelyn Ogorchukwu states, "Racism not only impacts the physical health of Black people and other communities of color but it also impacts the emotional, mental, and spiritual health of individuals. This is called racial trauma."
Racial trauma is REAL. Liberate's more than an app – it's a safe space for our community to heal while seeking the path of liberation.
We have a quick favor to ask...
We hope you're enjoying PushBlack Spirit! Spreading the truth about Black spiritual practices and history is just as important to you as it is to us.
And as a small non-profit, we need your support to keep spreading these important stories.
With as little as $5 a month, you will support our tech and writing costs, so we can reach even more people like you. It only takes a minue, so will you please donate now?