She Sacrificed Her Freedom To Save Her People
Our ancestors would say, "It's useless to tell a river to stop running; the best thing is to learn how to swim in the direction it's flowing." How did one powerful queen wield the river's power to protect her people – even though it wasn't flowing in the direction she initially wanted?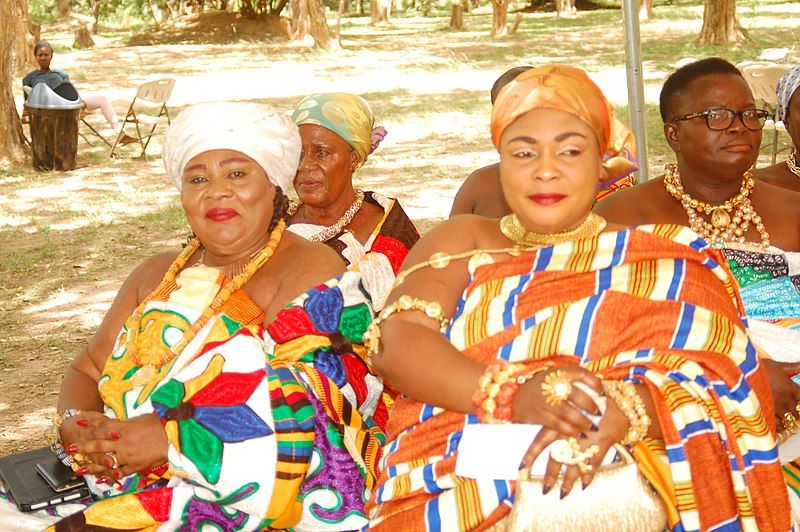 Queen Moremi knelt by the river and cried. She was about to make the ultimate sacrifice to liberate her people, who were being stolen and enslaved by a neighboring kingdom.
With a last look, she lowered the straw basket in the water and turned away. What had she just done?
This powerful queen went to the river to pray to one of their goddesses for a plan to save her people. But the cost the goddess charged to do her bidding was extremely high. Could she make the sacrifice?
The river goddess told Queen Moremi to sacrifice her firstborn son – and then allow herself to be taken as a slave to infiltrate the enemy kingdom!
The plan was harsh but brilliant, and when she rose to be the enemy's king's wife, she was able to learn his strategies – and ultimately defeat him when she returned home and was reinstated as Queen! Though the costs haunted her, her people celebrated her bravery and sacrifice.
She'd liberated her people by any means, securing the freedom of her country, saving thousands of lives.
Sometimes we must make difficult sacrifices to defend and liberate our people. The cost may be high, but keeping future generations alive and leaving them a legacy of bravery is worth it.

We have a quick favor to ask...
We hope you're enjoying PushBlack Spirit! Spreading the truth about Black spiritual practices and history is just as important to you as it is to us.
And as a small non-profit, we need your support to keep spreading these important stories.
With as little as $5 a month, you will support our tech and writing costs, so we can reach even more people like you. It only takes a minue, so will you please donate now?