She Gave Her People The One Thing They Needed To Win
"When you educate a man," says Dr. Johnnetta B. Cole, "you educate an individual. But when you educate a woman, you educate a nation." One woman decided to use her many gifts to help her people, who were being forced to abandon their religion and worship the white colonizer's way. How did she do it?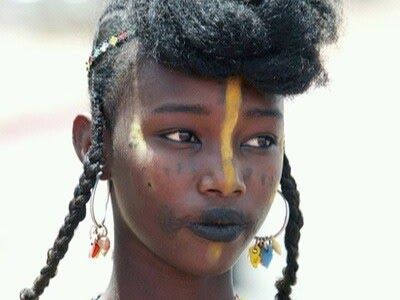 Nana Asma'u was loved by her people. She was an amazing scholar, and it seemed that whatever good thing she had, she wanted her people to experience, too. How so?

She was well educated, so she made sure all the other women around her were, too. When she began teaching her people, she wanted to create opportunities for other women to teach, too. Now there was something much bigger for her to face.
She was able to practice her religion the traditional way – but many of those in rural areas weren't because European settlers were forcing those unable to read to worship the way they did in Europe. They were whitewashing her culture!
In 1830, she formed a group of women to go into rural areas and help the locals learn to read and practice their religion for themselves. She spoke to them about the needs of their people, and these yan-taru, as they were called, helped transform the lives of the people. But Asma'u wasn't finished fighting racists.
She was also a prolific writer whose works are still used in education and worship worldwide! Our culture is under constant attack by racist revisionists and appropriators. Asma'u used her talents to protect and uplift our culture. How will you use your gifts to uplift our people?
We have a quick favor to ask...
We hope you're enjoying PushBlack Spirit! Spreading the truth about Black spiritual practices and history is just as important to you as it is to us.
And as a small non-profit, we need your support to keep spreading these important stories.
With as little as $5 a month, you will support our tech and writing costs, so we can reach even more people like you. It only takes a minue, so will you please donate now?