Regardless Of How You Practice Spirituality, Know This Crucial Thing
Dr. James Cone didn't mince words: "How can one believe in God in the face of such horrendous suffering as slavery, segregation, and the lynching tree? Doubt … keeps faith from being sure of itself. But doubt does not have the final word." So who really does have the final word?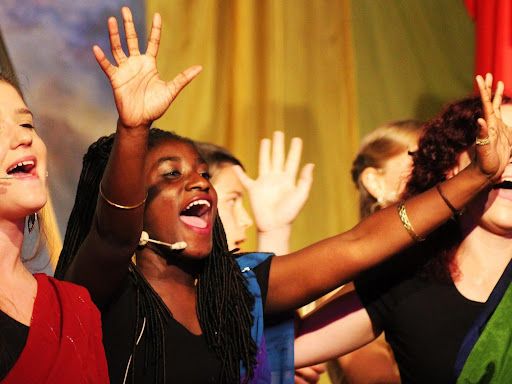 Black people have seemingly always found solace in our faith. Even during enslavement, when we could be killed for worshiping, we created secret safe harbors to practice our faith in a way that kept us focused on liberation.

Today, however, our faith practices look a lot different.
We still believe in praying and going to church more than others, but many of us are either going to churches that aren't like the historical all-Black church with Black leadership. Nevertheless, no matter where we attend church – or if we even attend church at all – we share one important requirement for our spiritual practices.
Opposing racism! Regardless of our religious beliefs, faith practices, or age, we believe we have a moral duty to fight for our liberation. Our Blackness defines us and how we approach our spirituality even if we don't attend a traditionally Black church
So when it comes to who has the last word against the doubt that comes from the suffering of Black people across the globe, the answer is clear.
Black people know that opposing racism is a must for our faiths, and together we have the power to fight back. How does your spiritual practice push back against oppression?
We have a quick favor to ask...
We hope you're enjoying PushBlack Spirit! Spreading the truth about Black spiritual practices and history is just as important to you as it is to us.
And as a small non-profit, we need your support to keep spreading these important stories.
With as little as $5 a month, you will support our tech and writing costs, so we can reach even more people like you. It only takes a minue, so will you please donate now?