In Her Laughter Was God's Shouts For Freedom
She threw back her head and laughed. It bubbled through her. Loud. Ringing. Full of joy. She laughed to protect her spirit from anti-Black foolery. She laughed to fill her spirit with God's love.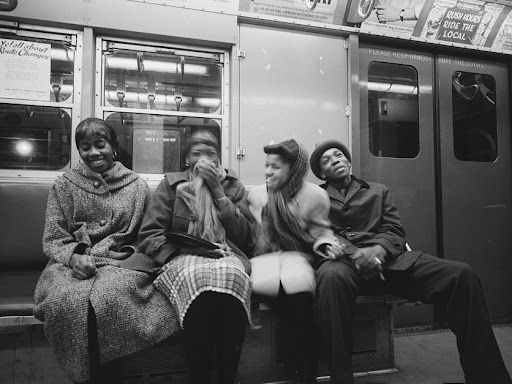 "A joyful heart is good medicine, but a broken spirit dries up the bones." - Proverbs 17:22.
Laughter is medicine. Black laughter is deeply sewn into our liberation efforts.
Laughter is how our ancestors kept the faith amidst battling slavery and Jim Crow. They laughed to build community and expose the ridiculousness of anti-Blackness.
Most importantly, they laughed because freedom is our birthright and radical Black joy is how we get free.
Anti-Blackness polices how we tap into joy. It wants us to forget that our freedom is both a feeling and an action.
We get free when we do something, big or small,  that allows us to take back our autonomy. Freedom is a practice we show up for. When we reimagine laughter as a freedom practice, laughter becomes a form of spiritual self-care and protection.
When was the last time you laughed deeply?
Close your eyes and remember how that laugh felt in your body.
Was it a little chuckle developing into a slow rumble? Did you throw your head back as your laughter filled the room?
Our joy is the root of our liberation. We must tend to this garden lovingly. Plant it with community and courage. Fertilize it with faith and protest.
Water it with laughter.
We have a quick favor to ask...
We hope you're enjoying PushBlack Spirit! Spreading the truth about Black spiritual practices and history is just as important to you as it is to us.
And as a small non-profit, we need your support to keep spreading these important stories.
With as little as $5 a month, you will support our tech and writing costs, so we can reach even more people like you. It only takes a minue, so will you please donate now?