How To Refill Your Emotional Tank When You're On Empty
"The best way to capture moments is to pay attention. This is how we cultivate mindfulness." — Jon Kabat-Zinn. The mindfulness movement has been dominated by white faces, gimmicky goods, and high price tags. But here are easy and cost-effective ideas to heal and care for ourselves.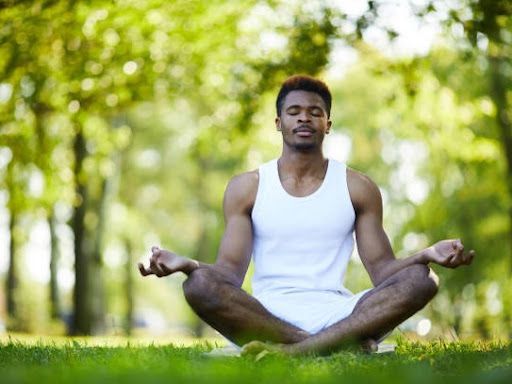 Mindfulness is a practice of self-compassion and self-acceptance. Unfortunately, the wellness industry puts a hefty price tag on many mindfulness products and other forms of self-care.
But there are things that can be done for little to no money!
Studies have shown the benefits of yoga on mental and physical health. Yoga helps quiet the mind and focus on the self. There are free yoga guides online to get you started, and many classes can be found on Youtube. They offer varying skill levels and topic choices.
A study done at Beaumont Hospital found that coloring can produce the same state of mind as meditation. It can also improve sleep patterns and improve your focus.
A trip to the dollar store could have you stocked up on art supplies for less than $10.
The internet can be amazing, but it's also a source for constant bad news and anti-Black violence.
While it may not SAVE you any money, it costs nothing to temporarily disconnect from social media. The benefits include less stress and more control over your time and social interactions.
Audre Lorde said, "Caring for myself is not self-indulgence, it is self-preservation and that is an act of political warfare."
Practicing mindfulness can make you better able to tackle the systemic challenges we face everyday and it doesn't need a hefty price tag!
We have a quick favor to ask...
We hope you're enjoying PushBlack Spirit! Spreading the truth about Black spiritual practices and history is just as important to you as it is to us.
And as a small non-profit, we need your support to keep spreading these important stories.
With as little as $5 a month, you will support our tech and writing costs, so we can reach even more people like you. It only takes a minue, so will you please donate now?