How To Create Personal Principles To Help Guide Your Path
It was storming on top of the mountain when God spoke to him. Lightning flashed and suddenly there in front of him were two slabs of stone, etched in God's handwriting. He stared at the words in front of him and knew he must share God's Ten Commandments with his people.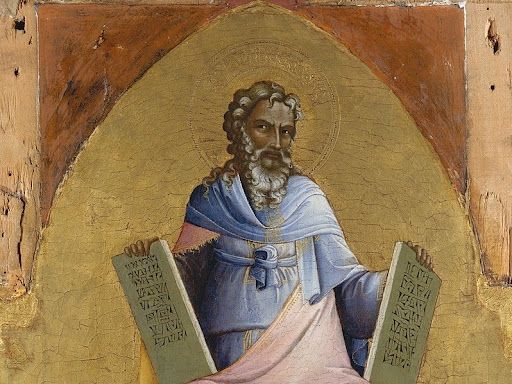 "And hereby we do know that we know him, if we keep his commandments." - John 2:3-6.
The Ten Commandments are the principles God asks us to follow. Principles are another way of communicating core values to live by.
Drawing from the Ten Commandments, we can begin to reflect on what our own core values are.
For example, the 4th Commandment is to "Remember the Sabbath day, to keep it holy." The Sabbath is meant to be a weekly day of intentional rest.
What does rest look like for you? How can you incorporate rest into your core values?
Many of our most beloved leaders, like Nelson Mandela, MLK, and Maya Angelou, lived by personal principles that reflected the relationship they had with God. These principles helped them to remain in alignment with God and the purpose God had for them.
We can also look to celebrations like Kwanzaa, which centers 7 principles rooted in Black liberation.
At first it might be hard identifying your core values. You can always look to the Ten Commandments and reflect on how they relate to your daily life.
If you don't see the connection right away, don't stress. Simply ask God to guide you and listen for God's response.
We have a quick favor to ask...
We hope you're enjoying PushBlack Spirit! Spreading the truth about Black spiritual practices and history is just as important to you as it is to us.
And as a small non-profit, we need your support to keep spreading these important stories.
With as little as $5 a month, you will support our tech and writing costs, so we can reach even more people like you. It only takes a minue, so will you please donate now?