How Planning A Trip Can Be Healing During A Time Of Grief
We will all grieve someone or something at some point, which can be a challenging and isolating experience. It's not a magical fix. Nothing is. But traveling is beneficial in numerous ways for navigating the pain of loss.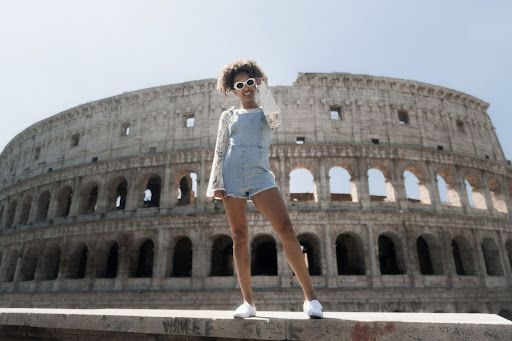 Grieving is a hard thing to do. While traveling is not a cure, and while there isn't a magic fix for grief, travel can help those of us in mourning navigate our pain.
Grief can be isolating, but because we know healing happens in community, taking a griefcation can help us cope. Research shows travel has numerous lasting health benefits like lowered stress and anxiety, better relationships, and increased physical activity.
Dr. Shawnte Jenkins-Alexander, a counseling psychologist, says "For some people, traveling is like a spiritual experience. It puts people in a place of reflection and connecting with God, seeking answers from God and even being angry with God. Giving yourself permission to say what works for you may not work for someone else is important."
Depending on what your spirit needs, whether rest or adventure, there's a perfect destination. A nature-based trip with activities like yoga, hiking, or meditation may help those grieving who desire to quiet their minds.
Adventure-seeking grievers wanting some thrills may consider an off-the-beaten-path place where activities like zip lining are available.
There are many things to consider when planning a griefcation, but the most important is to check in with yourself. Some questions to consider:
Does this feel like the right time? What does my spirit need to be ok right now? How can this trip help me connect with and process my loss?
We have a quick favor to ask...
We hope you're enjoying PushBlack Spirit! Spreading the truth about Black spiritual practices and history is just as important to you as it is to us.
And as a small non-profit, we need your support to keep spreading these important stories.
With as little as $5 a month, you will support our tech and writing costs, so we can reach even more people like you. It only takes a minue, so will you please donate now?