How Our Grief, Like Our Lives, Is Unique To Our People
Loss is a universal part of life, and for our people, it's compounded by the realities of anti-Blackness. The five stages of Black grief explain how different grieving is for us.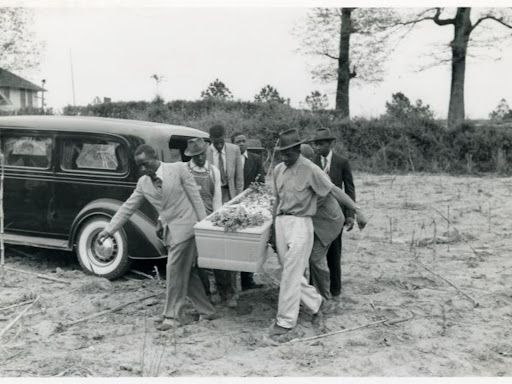 1. Despair
Loss is universal, but in Black grief, despair acts as a form of hopelessness that loss is likely despite how well we protect our communities. This despair deepens with the realization that being Black often contributes to loss of life.  
2. Self-blame
Self-blame is a normal grief reaction, but it can feel all-consuming because we live in a society that has never kept us safe. It's a guilt that isn't ours to carry. Anti-Black systems and the people that uphold them are to blame.
3. Move to Action
Taking time off to rest while grieving is a privilege often not afforded us. Loss creates challenges that complicate the homegoing and grieving process, and for some, it means having to take action when all they want to do is rest.
4. Endurance
After things return to "normal," grief persists, sometimes intensifying. The need for support increases, but because many move to action to survive, those not directly affected by the loss can perceive the bereaved as "strong," creating a barrier to care.
Our grieving requires community long-term.
5. Survival
In a system stacked against us, loss can be compounded by economic hardship, causing necessities, such as housing and food, to interfere with the grieving process. Many of us are forced to accept the loss and continue persevering through it and the systemically racist realities of Black grief.
We should always do us and never feel pressured to grieve how they tell us to.
We have a quick favor to ask...
We hope you're enjoying PushBlack Spirit! Spreading the truth about Black spiritual practices and history is just as important to you as it is to us.
And as a small non-profit, we need your support to keep spreading these important stories.
With as little as $5 a month, you will support our tech and writing costs, so we can reach even more people like you. It only takes a minue, so will you please donate now?