His Religious Teachings Created A Safe Space For Us In This Famous City
Most of us are familiar with Philadelphia's music scene, cheesesteaks, and soft pretzels - but did you know that Philadelphia used to be called "Muslim Town because of this man's teachings?"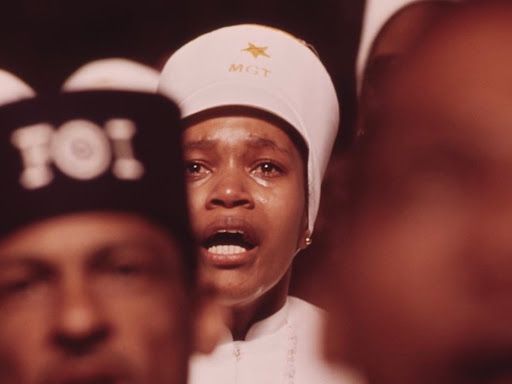 In America, enslaved African-Muslims were the first Black people to observe Ramadan by sneaking away to pray in fields.
51% of Muslim families who've been in America for at least 3 generations are Black. There's no better example of this incredibly diverse community than in the City of Brotherly Love.
The origins of Islam in Philadelphia can be traced back to the 1960s, when Black people converted to the Nation of Islam (NOI) en masse, partly due to Elijah Muhammad's influence. His bold approach and commentary on Black America's most pressing issues led to a surge in NOI membership.

When Muhammad died in 1975, Philadelphia had twelve NOI temples. Muhammad's son, Warith Deen (W.D.) Muhammad, steered the NOI into a more Orthodox direction, breaking with his father's ideology of Black superiority.
W.D. Muhammad understood the American-Muslim experience meshed with the American-Black experience. Consequently, many Philadelphia mosques recognize Black inequality and poverty.
To address systemic issues, NOI regularly sponsored food drives, community programs, educational forums, jazz shows, and dinners.
Philadelphia's deeply intertwined with Islam - there's an abundance of Muslim businesses, organizations, holidays, and historical museums. There's been a Muslim city council member, state senator, police chief, and chairman of the Board of Commissioners.
The Muslim presence in Philadelphia is STRONG thanks to Black Muslim community, leadership, and the Muhammad's influence over the NOI.
We have a quick favor to ask...
We hope you're enjoying PushBlack Spirit! Spreading the truth about Black spiritual practices and history is just as important to you as it is to us.
And as a small non-profit, we need your support to keep spreading these important stories.
With as little as $5 a month, you will support our tech and writing costs, so we can reach even more people like you. It only takes a minue, so will you please donate now?