This Funeral Custom Reminds Us Of The Importance Of Taking Our Time
Take a deep breath. You don't have to rush or stress your way through life. Our people have always known the value of taking our time. These burial customs are a helpful reminder to lean into ease.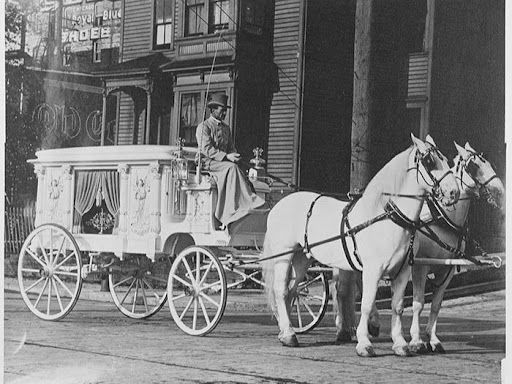 When someone transitions, mainstream culture hurries to bury them, typically in a week, but for us, caring for our dearly departed is done intentionally and with a grace that can't be rushed.
We're on CP time even during loss and grief. Here's why that's important.
Our people culturally have used polychronic time, which values relationships over schedules. We honor those we love by spending time with them, even in death. Lengthy funeral services give mourners time to view the deceased's body, wrap bereaved spirits in song, and properly eulogize now-ancestors as a sign of honor and respect.
Time has always been spiritual for us. In West Africa, Ghanaians are known for taking three to six months, and burying someone too quickly could be considered disrespectful in some communities.
Customs like New Orleans' jazz funerals, funerals with a live music parade, and second burials, funeral ceremonies after the initial burial, exemplify our tender approach when easing folks to the other side.
We know rest is a divine right. Urgency is rooted in anti-Blackness, keeps us spiritually unwell, and has led to the early deaths of too many of our people. What does ease look like for you? How are you honoring your right to rest?
Even if grief isn't present, these death customs show us the importance of taking our time. We reclaim our time for ourselves and our ancestors when we embrace ease.
We have a quick favor to ask...
We hope you're enjoying PushBlack Spirit! Spreading the truth about Black spiritual practices and history is just as important to you as it is to us.
And as a small non-profit, we need your support to keep spreading these important stories.
With as little as $5 a month, you will support our tech and writing costs, so we can reach even more people like you. It only takes a minue, so will you please donate now?