Her Secret To Aging Gracefully Is Also The Key To Spiritual Liberation
We will forever hold a place in our hearts for Dr. Maya Angelou. She was so wise, loving, and aligned with the divine. She once shared the secret towards aging gracefully. We think it might be the secret to tapping into spiritual liberation, too.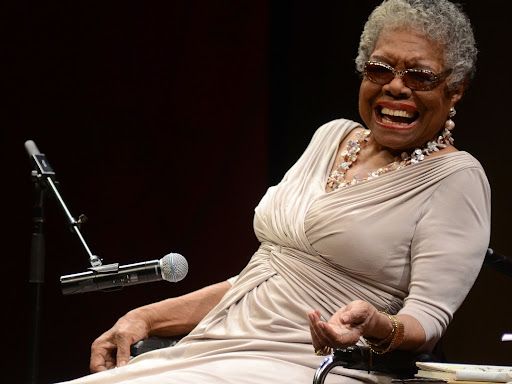 The late Dr. Maya Angelou once shared with Oprah one of the secrets for aging gracefully was gratitude. "Get up in the morning [and say] 'Thank you, Lord. Thank you for this day. Thank you for the light coming through the window. Thank you that I'm breathing. Thank you for everything," Angelou exclaimed.
But then she shared advice that might make us uncomfortable.
She reminded Oprah that we need to be able to find it within ourselves to be grateful for the bad things, too. "Bad" being the heartbreaking setbacks, awful days, or even hurt others have caused us.
Smiling, Angelou gave the example, "Thank you [God] for the phone call that told [me] I'm not wanted anymore. Thank you because I know you have something better for me lined up."
Expressing gratitude is our way of letting God know we have faith in the "Big Picture Plan" God has for us. Gratitude shows us we already have everything we need to be free.
What are you grateful for today? How can you lead with this gratitude?  
We have a quick favor to ask...
We hope you're enjoying PushBlack Spirit! Spreading the truth about Black spiritual practices and history is just as important to you as it is to us.
And as a small non-profit, we need your support to keep spreading these important stories.
With as little as $5 a month, you will support our tech and writing costs, so we can reach even more people like you. It only takes a minue, so will you please donate now?