Her 'Sacred Woman' Text Is A Spiritual Must Read
She's inspiring millions of people worldwide with this sacred text. And after you read it, you'll agree it's a Black spirituality must read!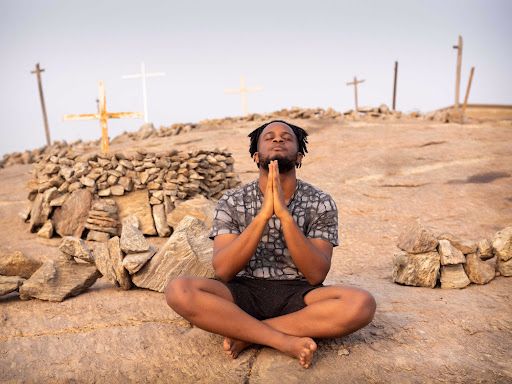 Queen Afua is a holistic health practitioner, wellness coach, and author. She has devoted her life to educating others on understanding the power of food, self-care, and holistic health as an empowering lifestyle.
But one of her most important contributions lies within her "Sacred Woman" work.
Queen Afua wrote "Sacred Woman: A Guide to Healing the Feminine Body, Mind, and Spirit." This book is the Black holistic health bible.
The book is a mix of meditations, plant-based medicines, womb rituals, rights of passage, affirmations, movement exercises, and numerous healing ingredients and spiritual wisdom.
More than anything, the book is meant to be a source for ancestral and intergenerational healing.
Throughout her career Queen Afua has inspired over a million readers (and counting) all over the world.
Her work is important because it reminds us that our spiritual health is directly tied to our health and wellness.
We can't be as fully spiritually grounded as we would like if our holistic care is out of alignment. Start each week by making a list of 3-5 care practices you'll do that week.
Example: hydrate, stretch, meditate, take vitamins, and get 9 hours of sleep. And then follow through, completing as many on your list as you can.
We have a quick favor to ask...
We hope you're enjoying PushBlack Spirit! Spreading the truth about Black spiritual practices and history is just as important to you as it is to us.
And as a small non-profit, we need your support to keep spreading these important stories.
With as little as $5 a month, you will support our tech and writing costs, so we can reach even more people like you. It only takes a minue, so will you please donate now?