Five Percenters' Influence On Hip Hop Can't Be Denied
"The 85% are those without the knowledge... The 10% are the bloodsuckers of the poor ... The 5% are the poor, righteous teachers who preach the divinity of the Black man, the god who is "manifest" … who will save the 85% from destruction." How did these words find fruit in hip-hop?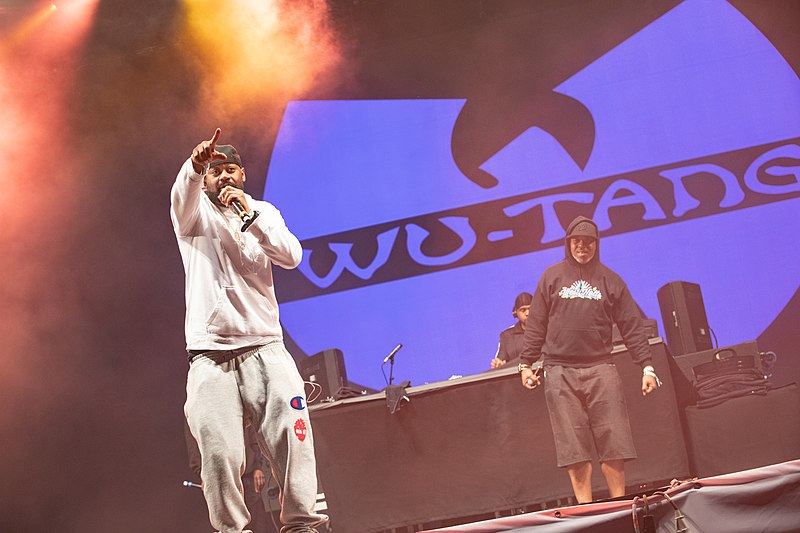 The fiery passion of the Nation of Islam (NOI) leader Malcolm X burned hot within Clarence 13X.
Determined to see Black men rise in his own Harlem community, though, he left the NOI and ventured to create a brand new faith that made gods out of ordinary men.
Between 1963 and 1964, Father Allah, as Clarence 13X was later known, created the Five Percenter Nation of Gods and Earths organization.
Its disciples affirmed Black men as gods and Black women as "earths," each holding a responsibility to teach the enlightened truth.
Belonging to the ultra-exclusive "five percent" of mankind aware of this wisdom created a community-stabilizing responsibility to be self-reflective, personally accountable, and incredibly learned.
Father Allah made it his priority to connect with fatherless Black men in need of mentorship, esteem, and a purpose greater than the problems that plagued them.
1980s and 90s hip hop MCs like Rakim, the Wu-Tang Clan, Nas, and Poor Righteous Teachers considered it their duty to speak noble Five Percenter truths – infusing rhymes with Supreme Mathematics and Alphabets, drawn straight from Father Allah's lessons.
Although Father Allah was assassinated in June 1969, the instructors of his Harlem-based Allah School In Mecca maintain his legacy of uplift and intellectual curiosity for the benefit of the next generation. How can you create a path of self-love, community and service here and now?
We have a quick favor to ask...
We hope you're enjoying PushBlack Spirit! Spreading the truth about Black spiritual practices and history is just as important to you as it is to us.
And as a small non-profit, we need your support to keep spreading these important stories.
With as little as $5 a month, you will support our tech and writing costs, so we can reach even more people like you. It only takes a minue, so will you please donate now?