Daniel McBride Was Lynched in 1878 — But His Story Continues
"Remove your sandals from your feet, for the place on which you are standing is holy ground." - Exodus 3:5. These spaces were built for our people to heal and honor lost souls like his. So why are women like her disrespecting him with this level of white spectacle?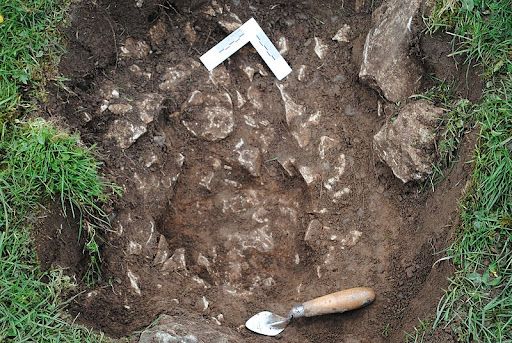 Daniel McBride stood frozen in disbelief. Mere seconds from death, the 150 member lynch mob had stopped — to debate whether he should die!

McBride held his breath, noose around his neck.

Sadly, yet unsurprisingly, the mob chose violence and brutally murdered McBride.

That was in 1878, but they're still not letting him Rest In Peace!

The Equal Justice Initiative has documented  roughly 6,500 lynchings that occured between 1865 and 1950. They've created public markers, collected soil samples from lynch sites, and designed The National Memorial for Peace and Justice.

Their amazing work honors those lost, but somewhere in there something HUGE fell through the cracks, or in McBride's case, the soil.

The volunteer who collected soil samples from McBride's lynch site was not only white, but admitted she's likely descended from people who lynched McBride!

While she gets to leave EJI with a "life changing experience," McBride's rolling in his grave from continued white spectacle of his murder.

Often spaces meant to honor our ancestors are overrun with white people centering their healing or guilt. Where can WE go to honor our ancestors outside of the white gaze?

Not only do we deserve this, we must demand it! White supremacy's stolen too much from us to receive a pity party in spaces designed for OUR spiritual healing.
We have a quick favor to ask...
We hope you're enjoying PushBlack Spirit! Spreading the truth about Black spiritual practices and history is just as important to you as it is to us.
And as a small non-profit, we need your support to keep spreading these important stories.
With as little as $5 a month, you will support our tech and writing costs, so we can reach even more people like you. It only takes a minue, so will you please donate now?