Black Friendships Are Sacred And Necessary For Our Spiritual Soul-Care
It's not an accident who God puts in our lives. Family, lovers, and especially friends. Deep friendships are sacred and not something we come by every day. Who are you trying to build deep friendships with? These are the folks who will be on your spiritual frontline.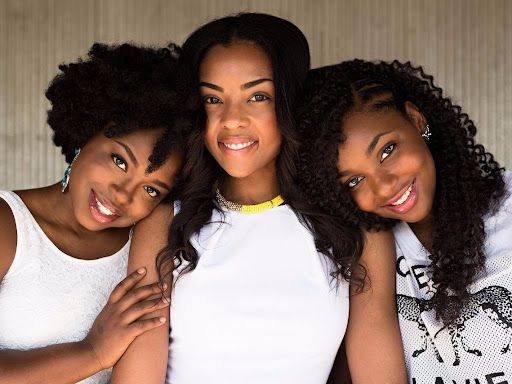 A friend is someone we choose to love and be loved by and that in itself is radical, especially when anti-Blackness tries keeping us from building soul deep connections.
Capitalism encourages us to make transactional relationships through networking.
In reality it's better for spiritual soul-care to invest in meaningful Black friendships.
Having Black friends can reduce our levels of anxiety and depression, providing us with a sense of healing and self-representation within these friendships.
Scholar and artist ashon crawley believes that now more than ever we must lean into deep friendships, really understanding what it means to be in relation with one another.
Friendships are relationships that, at some point, we might need to literally depend on to survive.
Who are your people? When was the last time you told them you appreciate their presence in your life? Here's a Friendship Prayer to consider: "[God] I praise you for the people you have blessed me with, the ones who have come alongside me to love, encourage, support, and uplift me through all the twists and turns of life."
Deep friendships are empowering. Remember, God lives in us but also within those we love.
Our friendships are rooted in divine purpose. Our friends are on the spiritual frontlines with us. Treat these relationships like they're sacred because they are.
We have a quick favor to ask...
We hope you're enjoying PushBlack Spirit! Spreading the truth about Black spiritual practices and history is just as important to you as it is to us.
And as a small non-profit, we need your support to keep spreading these important stories.
With as little as $5 a month, you will support our tech and writing costs, so we can reach even more people like you. It only takes a minue, so will you please donate now?