A Black Woman Ahead Of Her Time Discovered The Truth About God
"God Is Change." – Octavia Butler. The idea of change can be terrifying … but here's why we should actually be embracing it!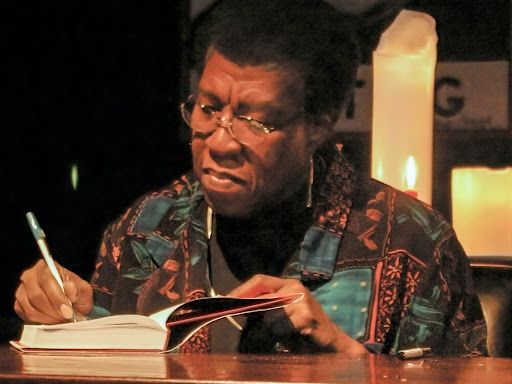 There are few certainties in life: we're born, we die, and the changes in between. Change can be TERRIFYING — but here's why it's NECESSARY.
The wise storyteller Octavia Butler once wrote: "All that you touch you change. All that you change changes you. The only lasting truth is change. God is change."
Whether you believe in God, the Universe, Orishas, or a mix of things, we can all agree that change is inevitable. Change — big or small, good or bad — shapes us.
Change provides room for our manifestations, prayers, and dreams to be planted, watered, and tended to. It allows us to grow. Only inanimate objects refuse change. Without change, are we really alive?
Butler continues: "God exists to shape and to be shaped." Sometimes we forget we have a role in how we show up within our lives and faith practices.
We can pray all day, but if we're unwilling to make changes that create space for what we're praying for, we can't really blame God when things don't go the way we wanted.
The universe is rooting for us. While we won't always be prepared for change, embracing change allows us to carve new, divine pathways towards liberation.
When was the last time you prayed for a change — and, crucially, what steps did you take to make space for that change?
We have a quick favor to ask...
We hope you're enjoying PushBlack Spirit! Spreading the truth about Black spiritual practices and history is just as important to you as it is to us.
And as a small non-profit, we need your support to keep spreading these important stories.
With as little as $5 a month, you will support our tech and writing costs, so we can reach even more people like you. It only takes a minue, so will you please donate now?